Prevention is better than the cure
In the UK, the protection against lightning strikes is regulated by British Standard BS EN 62305. This standard provides guidelines for safeguarding structures and people from lightning. It covers various types of structures like buildings, bridges, and towers.
When designing and installing a lightning protection system in the UK, a risk assessment specific to the structure is conducted. Factors such as the structure's location, height, likelihood of lightning strikes, and potential consequences to life, are considered.
A complete lightning protection system includes lightning rods, earthing systems, and surge protectors. Lightning rods attract lightning strikes and safely direct the electrical charge to the ground. Earthing systems provide a path for the charge to dissipate harmlessly. Surge protectors help limit the voltage and current caused by lightning strikes.
Regular testing and maintenance are important to ensure the effectiveness of lightning protection systems. The standard recommends inspections, testing of grounding resistance, and checking the integrity of lightning rods and surge protectors.
By following the guidelines in BS EN 62305, buildings in the UK can reduce the risk of damage and injuries caused by lightning strikes, making lightning protection an important aspect of building safety.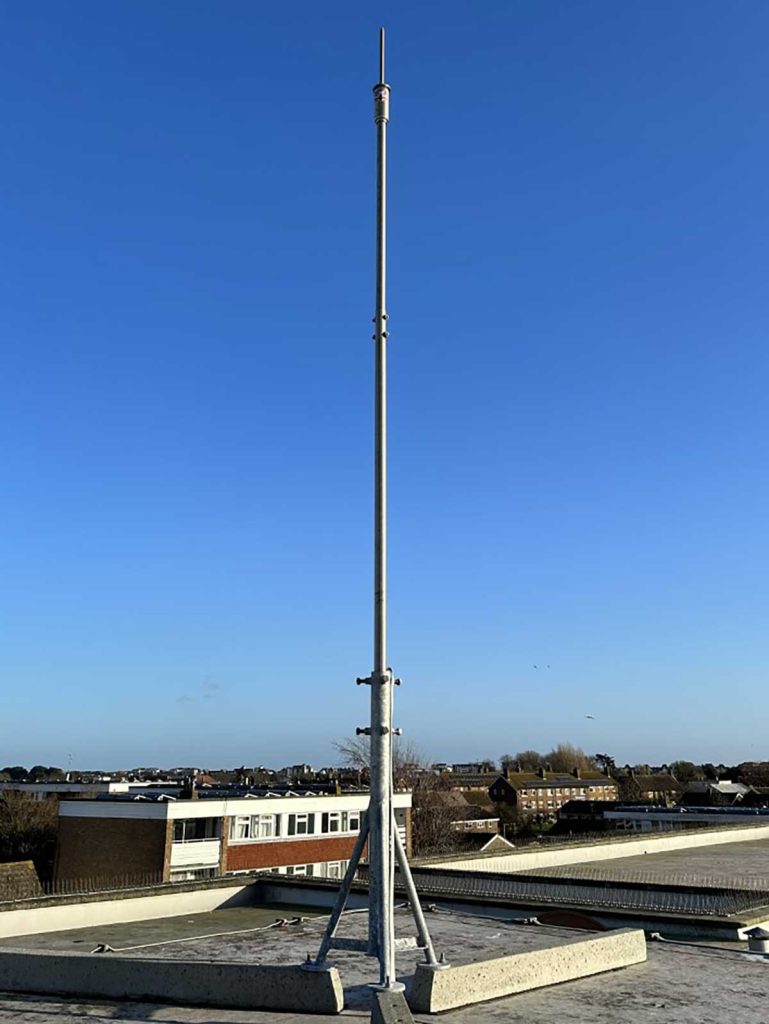 Top 10 Lightning Facts!
The longest single lightning bolt was recorded on 7th February 2022 stretching nearly 500 miles, which would stretch from Brighton Pier to Inverness, Scotland.
The Width of a thumb and hotter than the sun, the average lightning bolt is about 2-3cm, and about 5 times hotter than at around 30,000ºC.
Lightning travels roughly 186,000 miles per second.
Lightning doesn't strike in the same place twice, or does it? Lightning often strikes the same place twice as well as many times!
The typical lightning flash is about 300 million volts and about 30,000 Amps, in comparison a household current is 120 volts and 15 Amps.
In the UK there is around one in three million chance of being struck by lightning. Which are bigger odds than winning the lottery!
The Empire State Building in New York is struck 24 times a year and was once struck eight times in 24 minutes.
The irrational fear of lightning is known as keraunophobia.
The rarest colour of lightning is is pink or green lightning which are commonly seen during snow storms, due to snowflakes refracting the light.
The rarest type of lightning is globe lightning, an aerial phenomenon in a form of a luminous sphere, that is generally several centimetres in diameter.