From its humble beginnings as a small company in the steeple jacking industry, the company reached its first heights in the 1970s when it completed an extensive construction project on Beecham's chimney in Portslade, West Sussex. Since that time, the company has grown rapidly and steadily throughout the UK with the acquisition of major contracts throughout the entire country.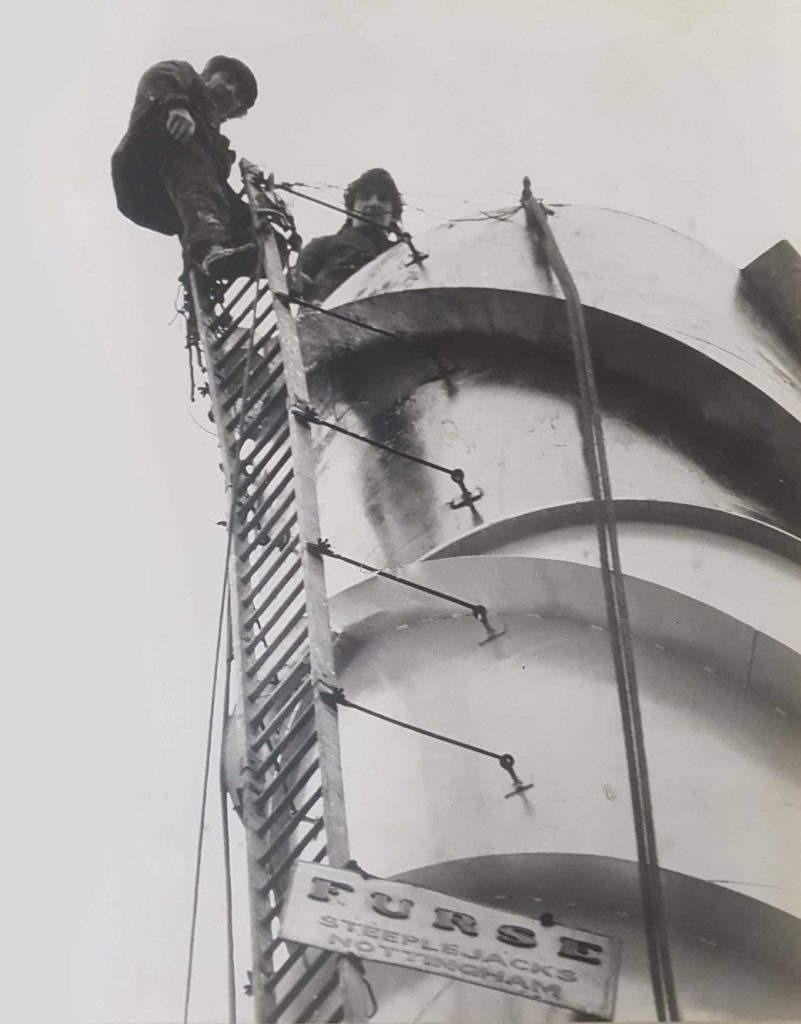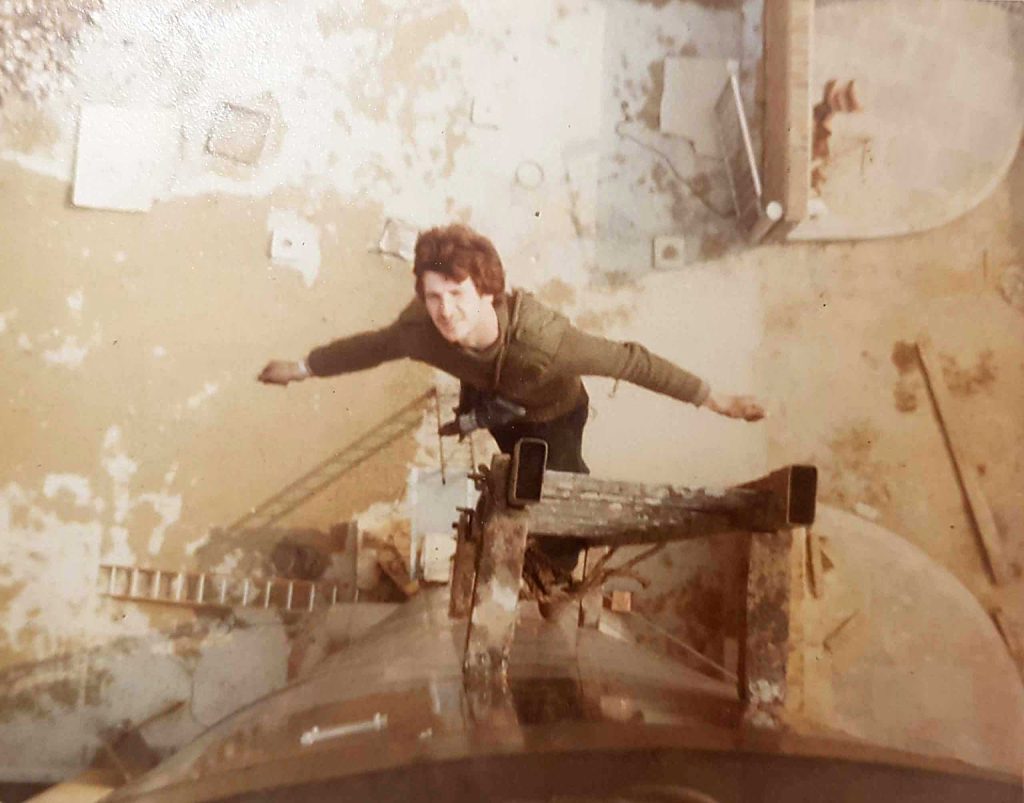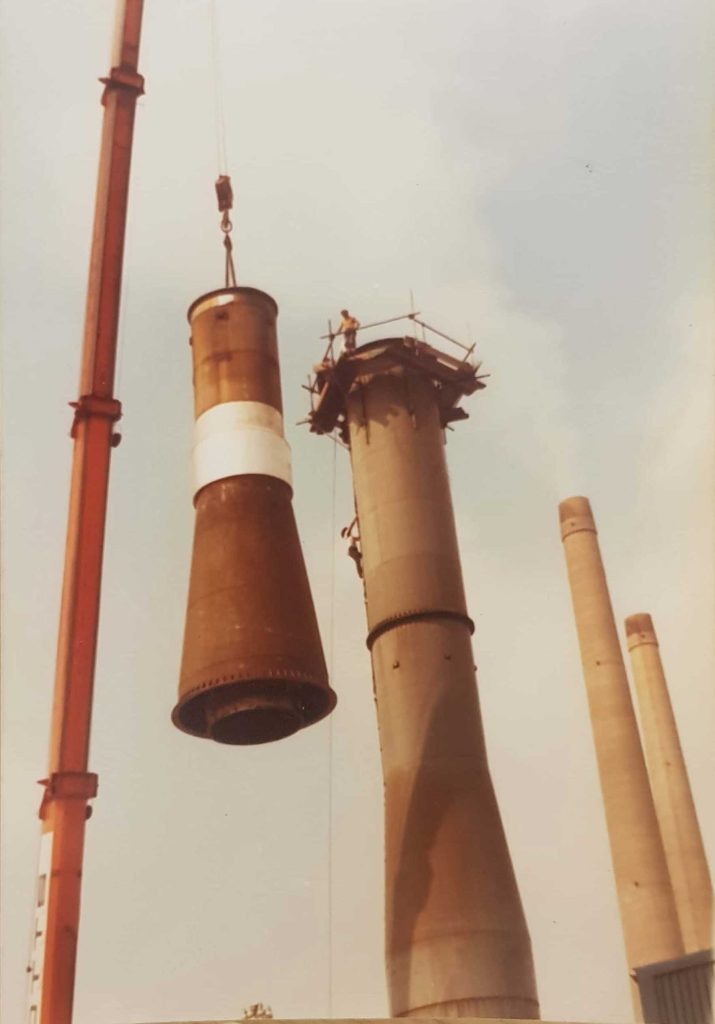 150-200ft up, carrying out repairs on a Venturi steel chimney. Location unknown.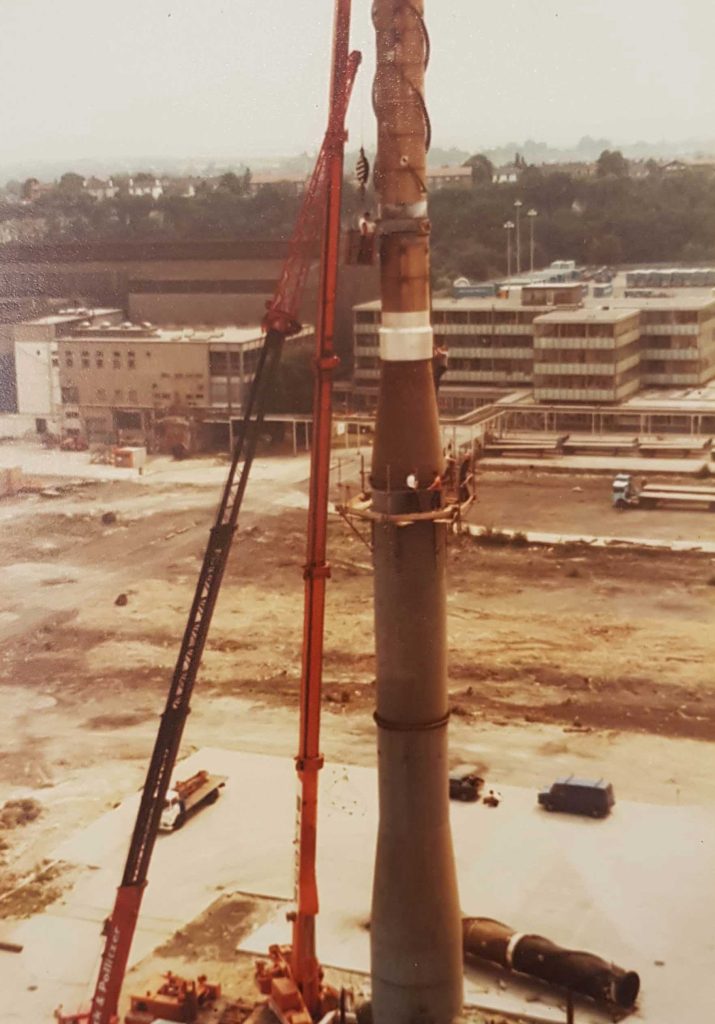 The chimney coming together as repairs are carried out.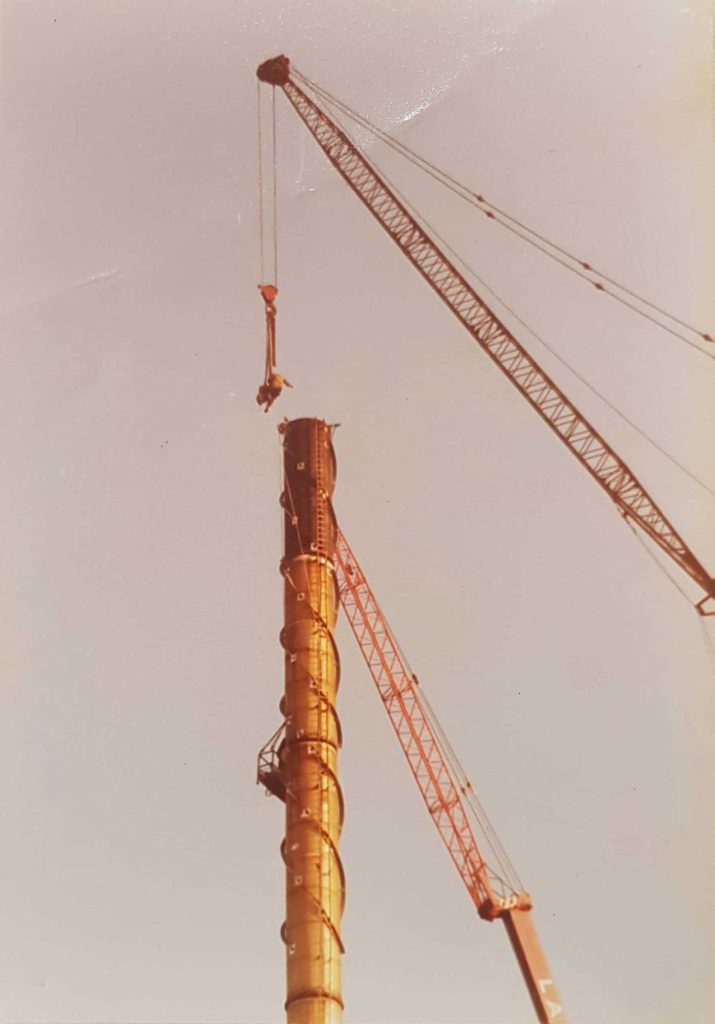 Health & Safety at it's finest! Steeplejack Bob Harfield is seen hanging from a crane 200ft up in the air without a harness.